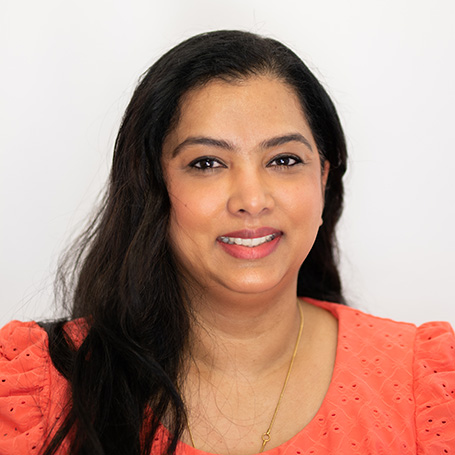 About Maya Mohan, MS, NBC-HWC
I am excited to be on the Microsoft team and follow my passion to help others be the best self they are. I am a creative problem solver and a people person who can adapt to any situation and always hold onto a positive attitude. I started my career in healthcare as a dietitian fresh out of college and have experience working in a hospital setting with both inpatient and outpatient setting. Once I moved to the US I wanted to branch out into other fields of healthcare, and this led me to complete a diploma in Biotechnology. When an opportunity to work as a Tobacco cessation coach came along, I opted to pursue it and work with members who were trying to overcome addiction. In my 10+ years of coaching experience I have had the opportunity to make connections with varied clients from different demographic groups and help them reach their potential. The most important aspect  is building trust and rapport with the patient. Not setting up an agenda and rather meeting the participant where they are at is a good path to follow through. 
I thrive by having healthy human connections and that led me to a career in healthcare. The notion of making somebody feel better always gives me a sense of accomplishment and fulfilment. Through my years of being a dietitian, health coach it has presented me with a lot of opportunities to interact with people who have an issue and using my coaching skills and subject matter expertise helping them find the best solution time and again solidifies the proof that in healing and feeling better having that human connection is utmost important. 
Education & Training
PSG College of Arts & Science, India
Master of Science in Foods & Nutrition
SRM Arts & Science College, India
Bachelor of science in Nutrition, Food service management and dietetics
Shoreline Community College
Diploma in Biotechnology