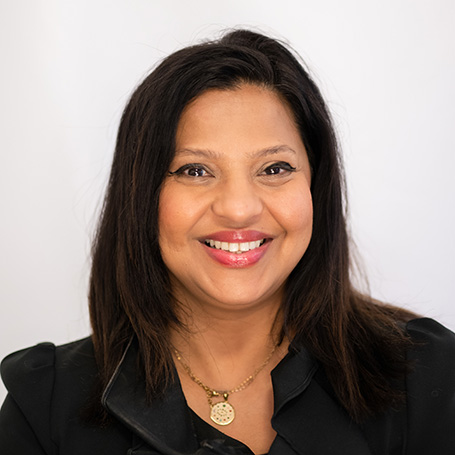 About Swapna Vaidya, MD , FAPA , FACLP
Dr. Vaidya has always been fascinated with the field of psychiatry, particularly the connection between mind and body.   She spent her earlier years in India and her professional career in the United States – which makes her appreciate the diversity, cultural identities in her patients.   She is a big proponent of educating and healing her patients not with just traditional psycho-pharm models, but also with attuned mindfulness-based stress reduction and problem-solving therapies that she uses in her sessions.  In addition, she always looks at the overall wellbeing of her patients with lifestyle modifications and behavioral interventions that help her patients lead a successful, healthier life. 
She works in health care, and specifically psychiatry, because it has been the most underrated field in medicine that has not been given due acknowledgement.  The stigma that the word "mental health" carries is still prevalent, but the pandemic has made the world more aware of the impact of mental health.  Her passion in healthcare is Collaborative Integrated Care Models which help look into the impact of mental health on the physical and vice versa.  She works to empower patients to live their lives mindfully and meaningfully addressing both the mental and physical dimensions of their suffering. 
Education & Training
American Board of Psychiatry and Psychosomatic Medicine Dually boarded
Certification in Data Analytic Essentials
Undergrad, India
Biology , Organic Chemistry , Physics
Medical school India
MD, MBBS
University of Columbia Psychiatry
Psychiatry Residency
NYU, in Consult Liaison Psychiatry