ABOUT US
Empower every Microsoft family to achieve their best health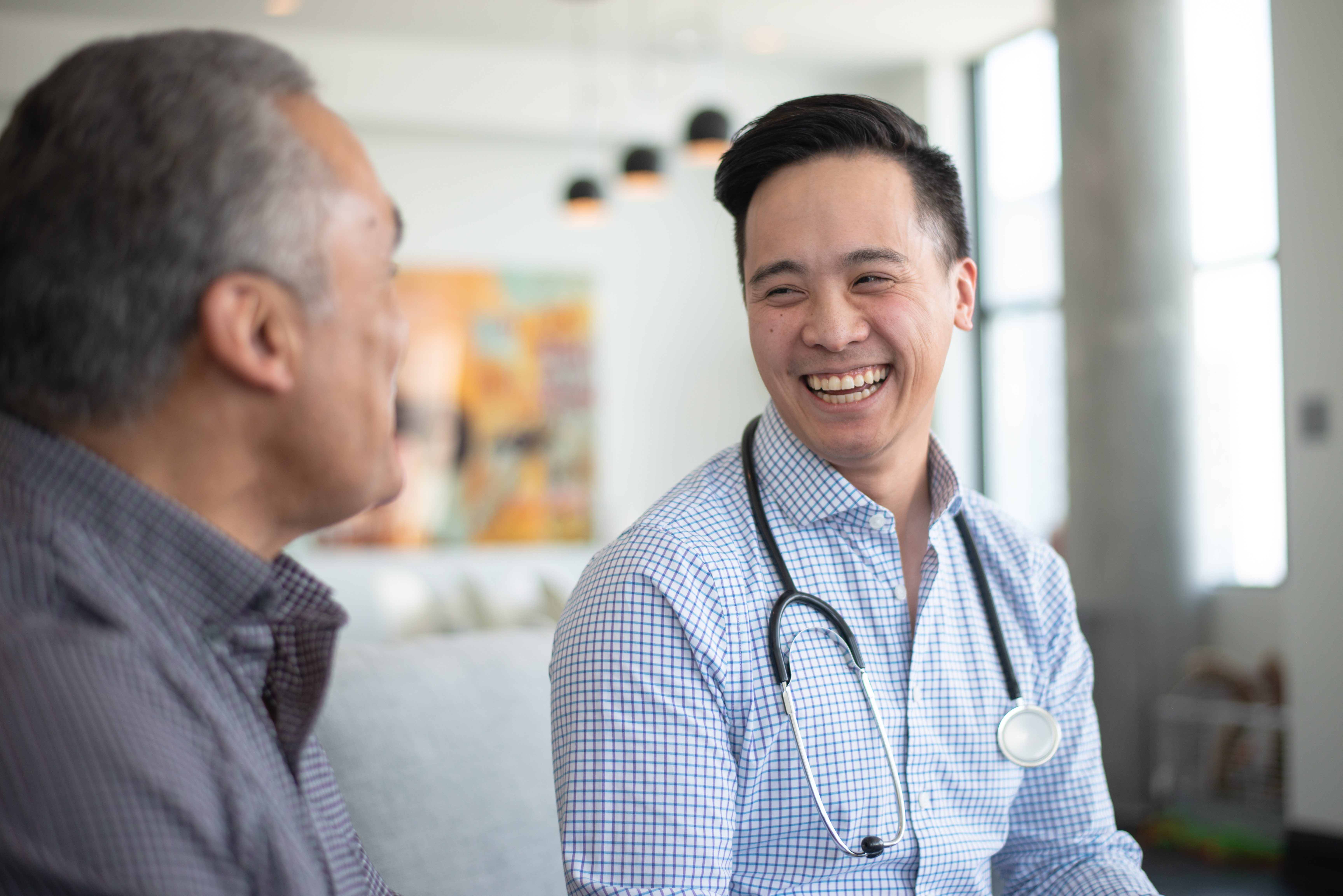 Reinvent and personalize the healthcare experience
Using best-in-class processes and information to provide ideal personalized care with the right information to do the right thing for every patient, every time.
Care
One team of health professionals working together from primary care, physical therapy, mental health, coaching, and care navigation. Our providers, deliver measurement-based care for better and faster health outcomes.
Experience
At Living Well Health Center, you'll develop an ongoing relationship with an inter-disciplinary care team you can trust. Together, we will address your health concerns and look at your health history, environment, and unique circumstances that affect your complete wellbeing. While the health center offers a plethora of services on campus, if you need care within the community, we'll help you with that every step of the way. We're creating health as it should be—connected, without barriers, all in one place, and available in-person and via virtual care. How you receive care should be your choice.
Wellness
At the Living Well Health Center, we strive to provide you with an uplifting and engaging experience so you have all the support and tools you need to stay well. Our team of health experts from different backgrounds are ready to serve you and your unique needs.
OUR TEAM
Kelvin Wong, MD
Physician
A native of the Philippines, Dr. Kelvin Wong studied and practiced medicine there until 2005, when he completed his clinical internship at Philippine General Hospital in Manila after earning his Doctor of Medicine from De La Salle University Health Sciences Institute. Dr. Wong then continued his medical training in the United States, completing the Family Practice Residency Program at the JFK Medical Center in Edison, New Jersey, where he served as Chief Resident. 
OUR TEAM
Karen Shepard, DC
Chiropractor
Karen Shepard is a licensed chiropractic practitioner with a background in massage therapy, rehabilitation, and nutrition. She received her training at Palmer College of Chiropractic West and has been practicing in Western Washington since 1998. She believes in a team-based approach to health care and her goal is to assist her patients in reaching their optimum state of health and wellbeing.  
FAQ
Do I need to be a Microsoft employee to visit Living Well Health Center?
The Living Well Health Center is accessible to Employees and their eligible Dependents on a Microsoft Health Plan (Premera and Kaiser).
How do I schedule an appointment?
The Living Well Health Center offers many different services. While the majority can be scheduled via the Portal, you will find the appropriate scheduling link in the corresponding service page under the 'Find Care' tab. You may also call us at (425) 216-0550 to speak with a care team representative for scheduling and questions.
I am a former Microsoft Employee, how do I get my records?
1) Email LWHChost@crossoverhealth.com requesting your records. 
2) Fax the completed Crossover ROI form to (425) 216-0551 
OR 
Fill out a Crossover ROI in person at LWHC building 21 of the Microsoft campus and pick them up in person 
(ROI: Release of Information)