At the Living Well Health Center Pharmacy, our team is available to assist you with all your medication related needs.
We deliver exceptional pharmacy services that are fully integrated with the rest of our clinic services, so you can pick up your prescriptions on your way out. We support you by offering convenient, local, and trusted access to medications. Our licensed pharmacists can help educate you on newly prescribed medication(s), manage medication related side effects, provide timely refill reminders, and address your treatment concerns. 
Pharmacy Services
Convenient full-service pharmacy
Comprehensive medication management
Low-cost over the counter (OTC) products
Routine and seasonal vaccines
Free prescription home delivery or curbside pick-up
Manage and refill prescriptions online
Save Money on Prescriptions
Our onsite pharmacy saves you money on prescriptions by offering prices that are often lower than other retail pharmacies.    
Over-The-Counter Medications
Our over-the-counter medication is known for its low prices and wide range of products easily available when you need it most. 
Routine and seasonal vaccines
Safety is our top priority. Protect yourself and your family against the flu or receive a number of other routine vaccines conveniently on campus. 
Mail Delivery
One of the advantages of using The Living Well Health Center Pharmacy is that you can get your medications delivered right to your doorstep. This can be an amazing convenience if you have a busy lifestyle. 
Medication Synchronization
We can review medications you frequently refill and coordinate to have them filled on the same day, for a one-stop experience, saving you less trips to the pharmacy.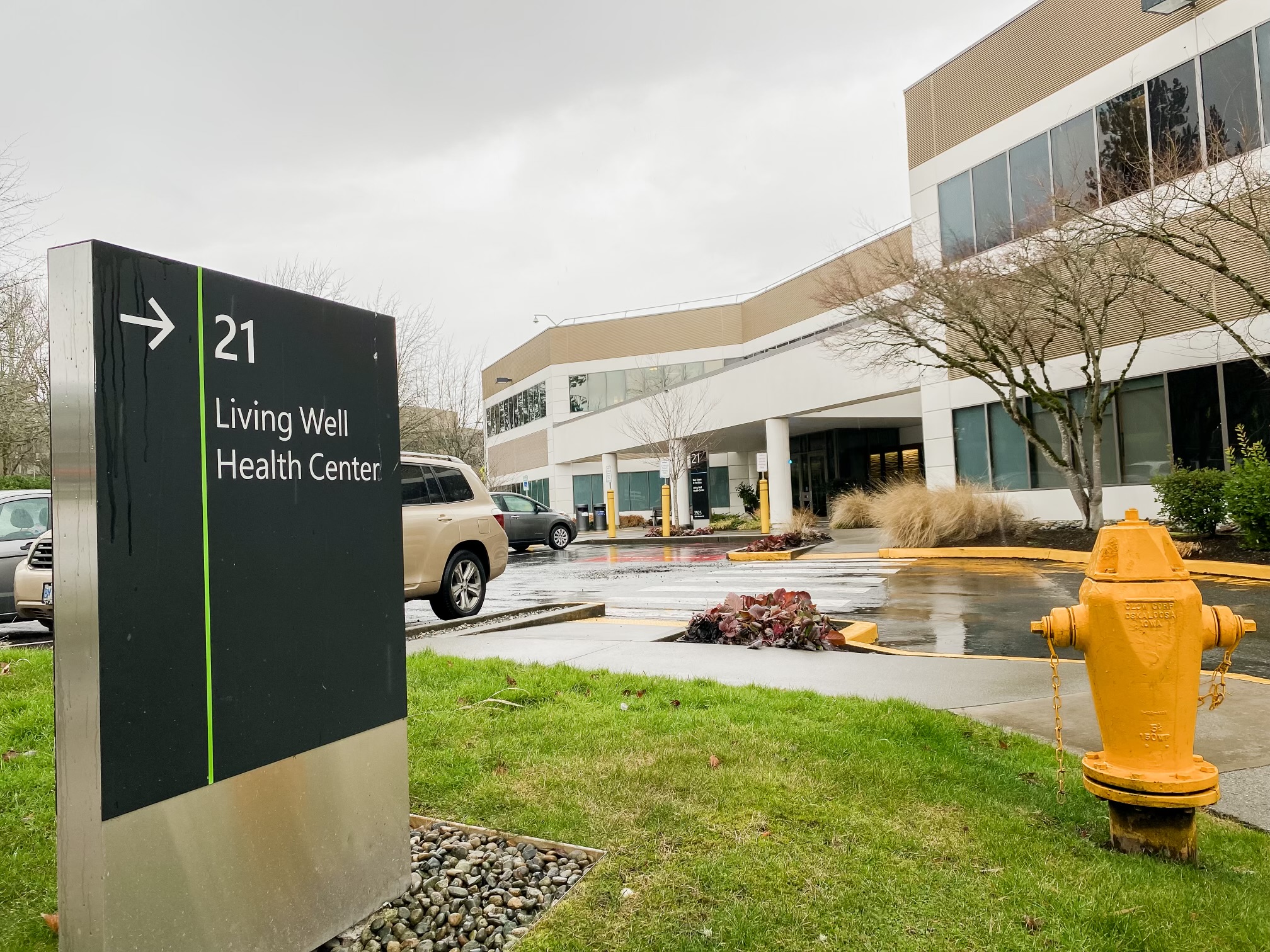 Visit us
The Living Well Health Center & Pharmacy at Building 21
3925 159th Ave NE, Building 21 
Redmond, WA 98052  
Phone: (425) 216-0550 
Fax: (425) 216-0551 
Office Hours: M-F 8AM to 7PM and Sat 8AM-5PM
Optional Masking
Optional Masking