FIND CARE
Mental Health
The
Living Well Health Center offers a collaborative approach to mental and emotional wellbeing, with both counseling and psychiatry services available on campus.
Psychiatry
Medical doctors who specialize in diagnosing and treating people with mental illness.
Onsite Living Well Health Center is not currently accepting new patients for this service. To learn more about Psychiatry offered through Microsoft's Spring Health Benefit, click "Schedule An Appointment" to be redirected.
Psychiatry Services
General Anxiety Disorders
Major Depression
Obsessive Compulsive Disorder (OCD)
Mood Disorders
Attention Deficit Hyperactive Disorder (ADHD) Medication Management (Pre-diagnosed)
Collaborative care with counseling
MENTAL HEALTH CARE
Counseling vs Medication or Both
If you are struggling with your mental health and have begun to think about asking for help, you might wonder what is the best way to get started: therapy, medication, or both. While this is a choice everyone needs to make for themselves, here are some considerations:
Therapy/Counseling is very effective for most mental health challenges.  It is a good starting point for people struggling with milder forms of depression and/or anxiety, or for people who are troubled with a significant life transition or ongoing situational stress.  It is also beneficial for helping to heal from trauma or in managing obsessive compulsive disorder.  Therapy does require work between counseling sessions to get the most benefit, and it does take time, but the skills and perspective shifts learned allow for resiliency and better mental health, long after therapy ends.
Medication for mental health challenges can also be highly effective.  For some mental health struggles, like bipolar disorder or psychosis, it is the first step to take for successful mental health treatment.  It is strongly recommended for more severe depression, and for when day-to-day functioning has become a challenge, or when significant thoughts of suicide, self-harm, or harm to others are occurring.  Medication can also help with a variety of other concerns. Working with a Psychiatrist or Psychiatric Nurse Practitioner can provide the full spectrum of information, counseling and treatment options best suited for your needs.
Therapy and medication often work well together, and research shows that this is frequently the most helpful approach, especially when struggles are significantly impacting day-to-day life.  Medication can make it easier to put into practice the skills and approaches encouraged in therapy. 
Whichever path you choose, the most important thing is that you are getting help so that you can start to feel better.  If you have additional questions, please let your primary care doctor know. They will be happy to help.
Spring Health Counseling
We are happy to offer in-person counseling with Spring Health Providers at the Living Well Health Center. 
Services
Counseling/therapy
Mental Health Assessment
Treatment Planning
Collaborative Psychiatric Care (When needed)
Our Team
Krista O'Connor, LMHC
Counselor
Krista believes that the therapeutic space can offer opportunities for insights, skills, and efficacy to inspire hope and healing. Krista's priority is to provide a space where clients feel validated and safe, often encouraging clients: come as you are. Krista is passionate about providing culturally sensitive and inclusive care for clients from a variety of backgrounds and walks of life. 
Spring Health
Use Spring Health to access short-term counseling, receive a personalized mental health care plan, and other support for your mental and emotional wellbeing.
1.
Create an account  to get started and download the Spring Health App. If you have any questions about the process, reach out to careteam@springhealth.com. 
2.
Once you create your account you will complete a 5-minute Mental Health Assessment and receive a care plan. 
3.
You can then schedule time with a counselor and will find options for onsite/in-person counseling at the Living Well Health Center in Redmond through your Spring Health account.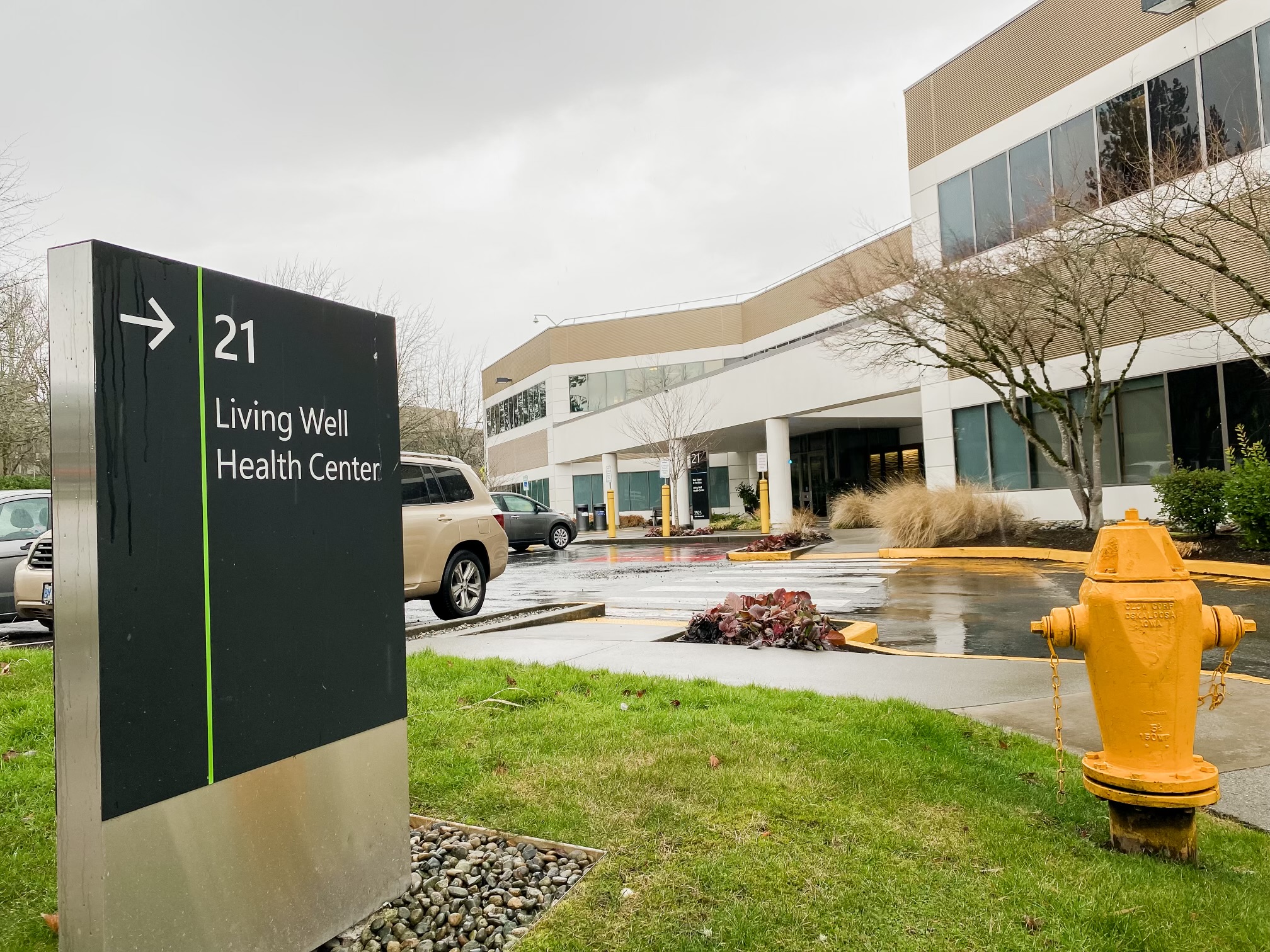 Visit us
The Living Well Health Center & Pharmacy at Building 21
3925 159th Ave NE, Building 21 
Redmond, WA 98052  
Phone: (425) 216-0550 
Fax: (425) 216-0551 
Office Hours: M-F 8AM to 5PM