At Living Well Health Center, you will find primary care that provides convenience and excellence.
Your health is important, and your life is busy.  Our primary care physicians deliver comprehensive care to Microsoft employees and their families. We offer everything from routine screenings and disease prevention, to coordinated treatments for a wide range of health conditions. 
Primary Care Services
Cold, Covid & Flu
Chronic Disease Management

Diabetes
Asthma
Arthritis

Reproductive Health
Immunizations
Allergy Maintenance
Lab Services
More Information
Routine Office Visits
Office Visits are designed to discuss new or existing health issues, concerns, worries or symptoms. Your provider may order tests, prescribe medication, refer you to a specialist or provide advice and education.  
Mild to moderate abdominal pain

 

Minor allergic reactions, including rashes and bug bites/stings

 

Annual Wellness/preventive visits

 

Animal bites

 

Mild to moderate asthma

 

Back pain

 

Small cuts that may require stitches

 

Ear pain

 

Eye redness, discharge or itchiness

 

Lifestyle and nutritional changes

 

Medication Management

 

Minor fractures

 

Mild to moderate headaches

 

Nausea/vomiting/diarrhea

 

Painful urination

 

Sports physicals

 

Sprains/strains

 

Vaccinations

 

Wheezing

 
Annual Physical Exam
An Annual Well Exam is a preventative health screening appointment, intended to prevent illness or detect problems before you notice symptoms or have a diagnosis. Depending on your personal needs, your provider may recommend a range of preventative screenings.   
Examples include but are not limited to:

 

Preventative Cancer Screenings

 

Personalized Lab Tests

 

Vaccinations

 

Pap Smear

 

Routine Measurements, such as:

 

Height

 

Weight

 

Blood Pressure

 

Body Mass Index (BMI)

 

Review of:

 

Medical and Family History

 

Medications

 

Supplements
If you need testing, treatment of an illness, injury, or disease, whether pre-existing or not, please schedule an Office Visit." 
OTHER SERVICES
Registered Nurse Services
At Living Well Health Center, we have an array of clinicians and specialists to provide the care you need. Did you know that you can visit with a Registered Nurse for a variety of services? Our Nurses are trained and specialize in services such as Allergy Maintenace, STI, PrEP and Travel.  
Travel Visit 
Visit with a Registered Nurse specialized in travel medicine, to evaluate your travel needs such as administering appropriate vaccines and medication, with tailored guidance on how to stay healthy during your travels abroad. It is recommended to schedule 6-8 weeks prior to your departure date. 
Allergy Maintenance 
Allergy immunotherapy administered by a Registered Nurse.  Allergy shots are administered to treat environmental, seasonal and food allergies by delivering small doses of the allergen via injection.  The treatment regimen is determined by a community allergist and monthly allergy injections are administered by a nurse at the Living Well Health Center. 
PrEP 
PrEP (pre-exposure prophylaxis) is for HIV-negative individuals who are at risk of developing HIV. When taken daily, PrEP can significantly reduce their risk of contracting HIV.  After an initial visit with a provider, if appropriate, you may be referred to our Nurse PrEP program  who may then schedule and conduct the appropriate follow up visits on behalf of your provider.  The RN ensures patients seeking this service are well monitored, medication is taken as prescribed, and receive education regarding safe behavioral practices.  Your provider is updated of your progress and health status throughout the course of treatment.  Patients are  required to be seen annually by a provider, otherwise they can be seen for all subsequent visits with the Nurse. (approx. every 3 months) 
STI (Sexually Transmitted Infections) 
The Registered Nurse STI Specialist has particular knowledge about the prevention, testing and treatment for infections such as Chlamydia, Gonorrhoeae, HIV, Syphilis and Hepatitis C.  The STI specialists provide education, perform tests and support patients every step of the way.  
Our Nurses work in collaboration with your Primary Care Provider to ensure you achieve your best health. 
Our Team
Kelvin Wong, MD
Physician
A native of the Philippines, Dr. Kelvin Wong studied and practiced medicine there until 2005, when he completed his clinical internship at Philippine General Hospital in Manila after earning his Doctor of Medicine from De La Salle University Health Sciences Institute. Dr. Wong then continued his medical training in the United States, completing the Family Practice Residency Program at the JFK Medical Center in Edison, New Jersey, where he served as Chief Resident. 
Our Team
Natalya Vlaskin, PA
Physician Assistant
Natalya is interested in learning what her patient's individual goals are and to get to know her patients well. Her clinical interests include women's health, chronic disease management, and preventative care 
Virtual Visits
Once you have established with a primary care provider, they know you best and are the one to see when you're sick or injured. If your condition isn't life or limb-threatening, your provider can consult you from the convenience of home or workplace with a virtual visit. Note: You must be physically located in Washington State at the time of receiving virtual care.
In-House Lab 
As part of a checkup, to get a diagnosis, or to establish a benchmark, your provider may request a lab test. Our in-house lab allows for quick and convenient testing. 
Referrals to Specialists 
Our Care Navigators guide our members as they experience care beyond the four walls of the clinic. Consider us your trusted advisor as you navigate a complex health system. 
Collaborative Care
The Living Well Health Center provides a unique environment with an array of specialists onsite. Whether your Primary Care Phyician (PCP) refers to Physical Therapy, Counseling or even Acupuncture, the experience is seamless, and our providers are able to create a treatment plan that is truly collaborative.
Same Day Appointments 
Designed for the busy Microsoft employee and families. We are here when you need us. At the Living Well Health Center, we understand that when you're not feeling well, you want care now. That is why we offer same-day appointments to help you feel better faster, so you can get back to being your best self. 
Travel
It's recommended that international travelers see a travel medicine specialist to evaluate your travel needs such as administering appropriate vaccines and medication, along with tailored guidance on how to stay healthy during your travels abroad. Ideally, schedule 6-8 weeks prior to your departure date. 
"We deliver compassionate, team-based primary care. Our multidisciplinary, collaborative environment is designed to maximize your health—and minimize your hassle."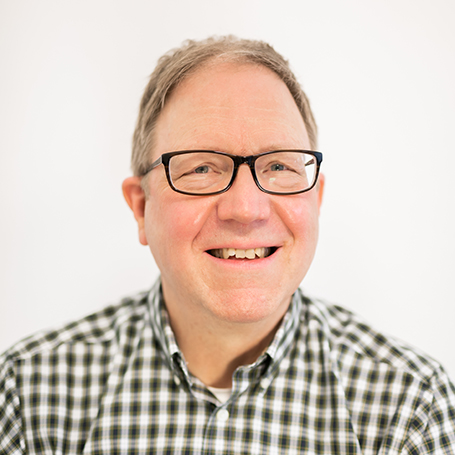 Dag Vandermeer, MD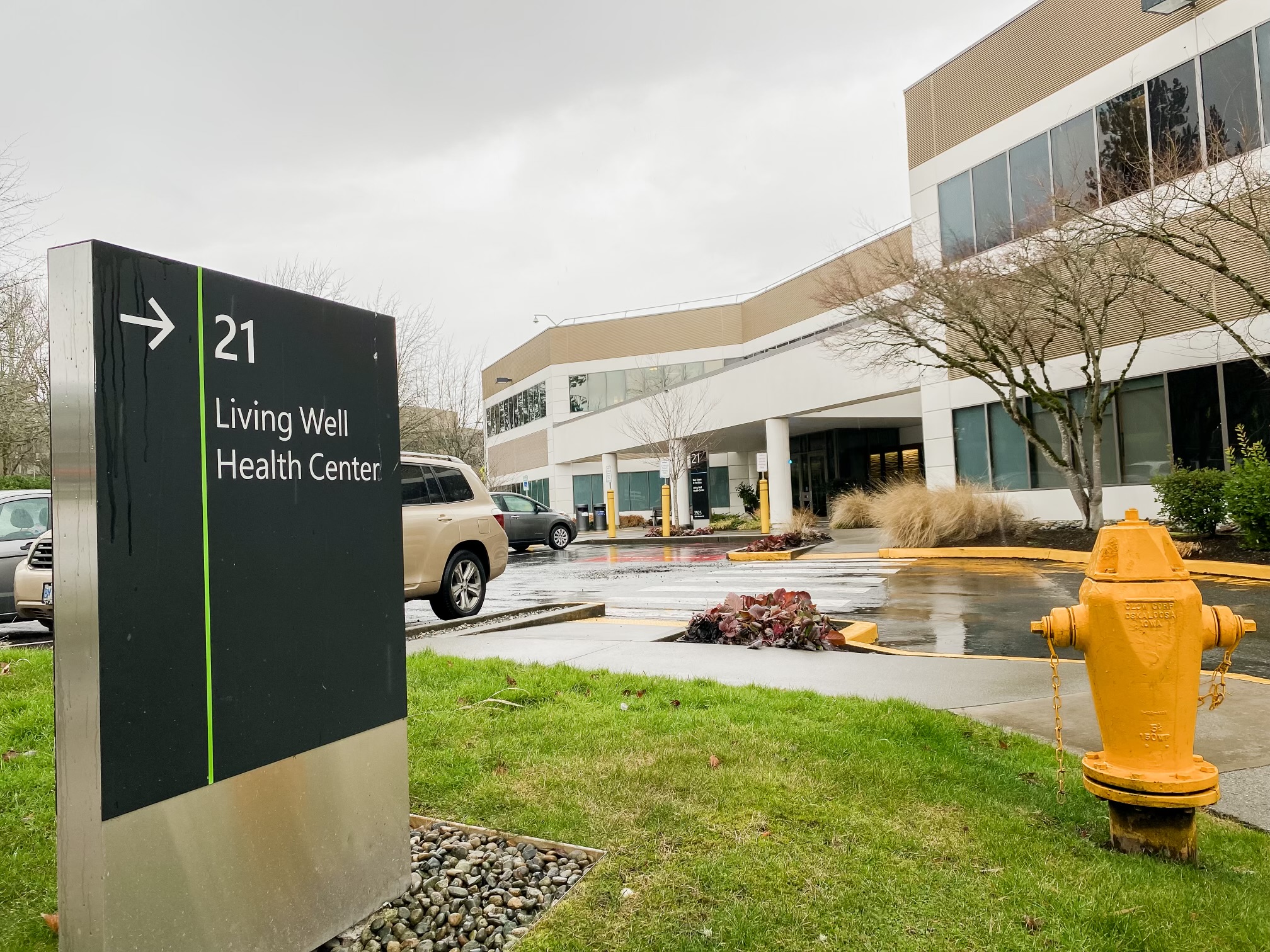 Visit us
The Living Well Health Center & Pharmacy at Building 21
3925 159th Ave NE, Building 21 
Redmond, WA 98052  
Phone: (425) 216-0550 
Fax: (425) 216-0551 
Office Hours: M-F 8AM to 7PM and Sat 8AM-5PM