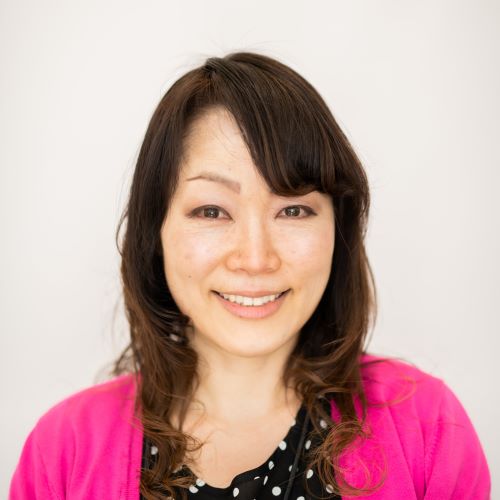 About Hiroko Nagano, MA, LMHC
Hiroko specializes in treating patients with CBT and an integrated somatic therapy approach. She has been working for over seven years, providing mental health assessments, diagnosis, treatment planning, crisis response, and more to patients with anxiety, depression, ADHD, ASD, abuse and trauma, workplace stress, and so on. She also closely worked with a domestic violence support agency for more than five years to provide trauma-informed therapy such as TF-CBT and PCIT to DV survivors and children in confidential settings. In addition, she worked as an on-site school therapist in the Bellevue School District, providing therapy to students and frequently communicating with their parents, school counselors, teachers, and social workers to support at-risk students. 
The most important thing for Hiroko when working with a patient on their health and wellbeing is for the patient to regain their sense of self. The common theme throughout her work is an emphasis on self-empowerment and living a meaningful, purposeful life. Her passion is to help people accept themselves, recognize their strengths and power, find their inner voice, and develop healthy self-esteem and a sense of control. Furthermore, she enjoys assisting them in identifying their dreams and developing their inherent potential so that they can feel happier and more alive. Her therapeutic style is warm, nonjudgmental, compassionate, and sincere. 
Prior to becoming a therapist, I enjoyed working as a journalist in Tokyo and New York for more than 15 years, mainly covering IT industries, music, and youth culture. The life-changing experience occurred in 2011 when the Great East Japan Earthquake and Tsunami hit the northern part of Japan. I temporarily evacuated Tokyo for Seattle, feeling overwhelmed and hoping the situation would be resolved soon. However, the situation got worse due to nuclear power plant damage and radiation spreading to the Tokyo area. I decided to move to Seattle to prioritize the safety of my children. With my own experiences of devastation and emotional struggles after the earthquake, I felt compelled to help out people who were affected by traumatic events, including natural disasters, accidents, abusive relationships, etc. I truly enjoy my work when I witness people transforming their struggles into self-empowerment tools and finding their inner strengths and the meaning of life."Life is never made unbearable by circumstances, but only by lack of meaning and purpose." ― Victor Frankl 
Education & Training
Northwest University, Washington
MA, Counseling Psychology
City University of New York, Lehman College
BA, Sociology
University of Kumamoto, Japan
BA, Law
CBT (Cognitive Behavioral Therapy)
EMDR (Eye Movement Desensitization and Reprocessing)
TF-CBT (Trauma-Focused Cognitive Behavioral Therapy).
PCIT (Parent-Child Interaction Therapy)