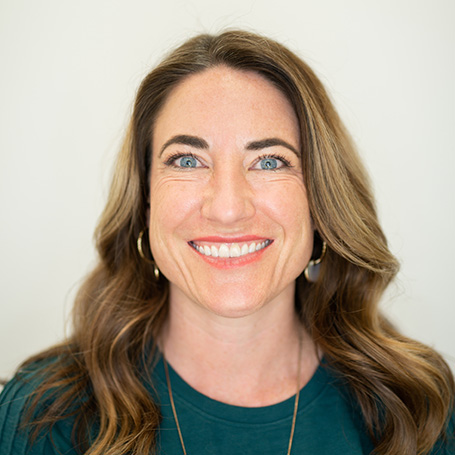 About Kathryn Spottswood, MS, RD, LDN
KATHYRN IS A PER DIEM EMPLOYEE
Kathryn truly enjoys helping people improve their health. She loves people and loves getting to know members so that she can best help them personalize their health goals and come up with a lifestyle plan that will improve their quality of life. 
Kathryn has been a registered dietitian since 2006. She has worked in a hospital setting, helping educate patients on how to take care of themselves after being diagnosed with a new condition. She has also worked in a bariatric weight loss clinic, where she focused on helping clients improve their health through weight loss. Most recently, she has been working primarily with patients with diabetes.  
Originally from Knoxville, Tennessee, Kathryn moved to Redmond in 2010 because of the beauty and uniqueness of this part of the country. She has five kids and loves to watch them play sports, go hiking, play outside, and she never gets bored! When there isn't a pandemic, she plays roller derby on Rat City Roller Derby's Grave Danger and also loves to exercise. 
What makes me unique: Especially in this part of the country, having a large family is fairly unique. I also play a lot of sports "for a mom," as my kids say. I love horseback riding, soccer, and roller derby.  
Why do I practice healthcare: I have worked in healthcare since graduating from grad school, minus a few years to raise the kids and do foster care, which is a full time job! I always love helping people and seeing them improve their quality of life. I can't imagine doing anything else! 
Education & Training
Samford University
BS, Nutrition and Dietetics
University of Memphis
MS, Clinical Nutrition
University of Memphis
Dietetic Internship