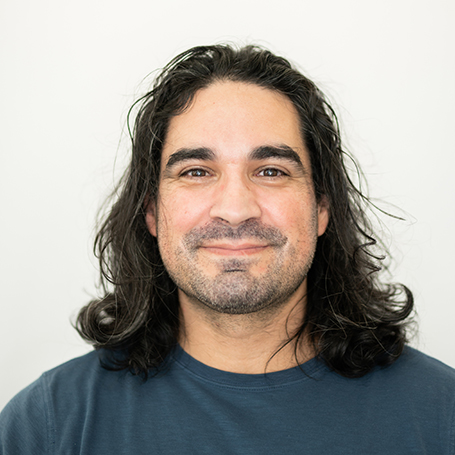 Victor Arteaga, LMT
Massage Therapist
Specialties
Massage

Contact Us
About Victor Arteaga, LMT
Victor approaches his work from a holistic point of view. It's not enough to know that something hurts; he strives to understand why there is discomfort or dysfunction, and after an assessment, goes over a plan of action with members to ensure a positive outcome.  
With over thirteen years in the massage industry, Victor is certified in active release techniques, which he uses in combination with myofascial release, neuromuscular therapy, and traditional deep tissue methods. The knowledge he attained through a personal training program coupled with his athletic experience are also beneficial to his practice.  
Though born in Florida, Victor lived for a brief time in his father's home country, Peru, before moving back to Miami and then later landing in the Pacific Northwest in 1993. Being bi-lingual and from a Latino family, he loves to watch soccer (especially with Spanish commentating), cook, and binge on sci-fi and fantasy. In the other parts of his free time, he powerlifts, tosses his two kids around, and writes science fiction, fantasy, and paranormal stories and books. He's also an avid PC gamer. 
Victor loves helping people.  There is nothing quite like seeing a patient marvel at being able to lift an arm after weeks of painful movement or having someone tell you they were finally able to get some uninterrupted sleep for the first time in longer than they can remember.  He thinks this is a deeply rewarding job that allows him to be not only analytical, but creative, as well as a positive force for good. 
To schedule a medical massage appointment, please call the clinic at (425)216-0550. Note: Referrals are required for this service.
Education & Training
Everest College
Certificate, Massage Therapy